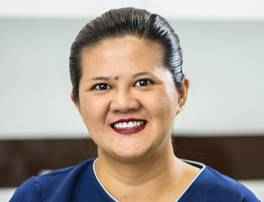 Irene is a fully qualified dental assistant, having attained her Certificate IV in Dental Assisting. She has a warm, bubbly personality and strives to put patients of all ages at ease.
Of Malaysian-Chinese heritage, she has lived in SOR Perth practically all of her life (with an 9 year stint in North America) and considers Perth to be the best city in the world!
She is the proud mummy to a 10 year old daughter, and has two cats and a whippet. In her spare time, she enjoys walking/jogging, and knitting.