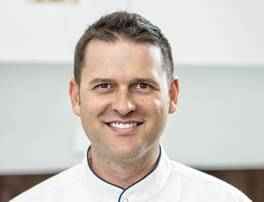 Dr Christopher Cunningham has been working as a dentist for over 15 years and enjoys all aspects of family dentistry, as well as implant placement and crown and bridge work. Whether he's helping patients improve and maintain their oral hygiene, enhancing someone's smile, replacing teeth, or just getting rid of pain, Dr Cunningham loves to help where he can.
He qualified in Stellenbosch, South Africa, as a general dentist in 2001, achieving distinction in his final year. He also did a postgraduate diploma in Implantology in 2003.
Dr Cunningham and his wife, Lisa, moved to Adelaide in 2007, before settling in the beautiful city of Perth in 2009. Their children, take up most of their spare time, but Dr Cunningham also loves to run when he can.