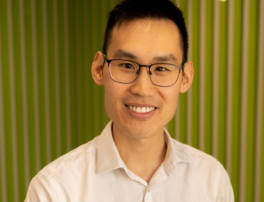 Dr. Ben studied at The University of Western Australia and graduated in 2010. Dr. Ben has a Bachelor of Dental Science Honors Degree and he likes attending new educational courses to stay up to date with the latest trends of technology, techniques and materials.
Dr. Ben is very passionate about his role as Dentist and enjoys seeing people smile, especially those who haven't smiled for a while. His most fulfilling aspect of being a dentist is to see change in patients of improving their smiles.
Dr. Ben's personal hobbies are, he likes to travel, play basketball, squash and relax with some yoga/pilates too.